With so many variables involved in construction projects, keeping a firm grip over cost control is essential. The most effective way to do this is to use the right construction software solution.
Construction software improves cost control by unifying the different processes in a construction project. This brings all of your cost data together, which can be automated across the project's lifecycle.
Besides making project managers' lives a lot easier, this provides greater access to accurate project data. In turn, it helps construction managers make smarter, more informed decisions.
How the right construction software improves Cost Control
To help you understand exactly how you can improve project performance, here are some of the main ways that software can improve cost control in construction.
Cost Management Tools
One of the most obvious ways that construction software improves cost control is through the range of tools available to manage construction finances. This includes tools for budgeting, project estimating, invoicing, and tracking expenses.
When you use a complete construction project management solution, all of these modules are fully integrated. This means project managers always work off the same source of truth. It also means each stage of cost control, from the initial estimation to the final invoice, all run off the same numbers.
Starting with an accurate estimation is key to successful construction project cost control. Having powerful estimation tools, and then following through with your estimate with budgeting and expense tracking tools, is highly beneficial. It means construction costs are visible at all times, which makes cost control easier to manage.
Automate Processes
The right construction software solution can automate manual processes. This reduces the risk of errors while improving efficiency. In terms of cost control in construction management, this has many benefits.
Most importantly, construction managers can be assured that they're always working off accurate financial data. Automation tools can reduce the costs associated with time-consuming admin and calculations, which adds more control to your project's budget.
Financial data from each stage of the project integrates with the next stage. This means more accuracy throughout the project, as well as saved time in managing these costs.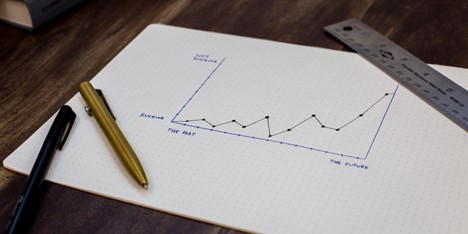 Real-Time Insights
Construction software can provide real-time data on project expenses. This allows construction managers to identify areas where costs are exceeding budgets and make adjustments.
An end-to-end construction management platform can monitor data across the entire project lifecycle. This information is readily available to construction managers. They can also create various reports at the click of a button.
Access to data-driven insights can help project managers make timeous decisions associated to cost control. This helps to keep projects running on track and with minimal interruptions.
Improved Insights
Following on from the section above, construction software can also provide more detailed insights into projects. This helps construction managers make more informed decisions around cost control.
For example, using a BIM solution for planning and managing the project provides a greater amount of data for construction teams to work off.
This provides more clarity into what kind of impact certain decisions will make during the project. It also provides greater accuracy for estimations, quantity take-offs, budgeting and overall cost control.
By having access to these insights, keeping your project on track and within budget becomes a lot easier.
Enhanced Collaboration
Construction software improves collaboration for all stakeholders involved in a project. By using a cloud-based software solution, everyone involved in the project can access the right information, when they need it. This provides a single source of truth for the project, so everyone will always work off the same, up-to-date information.
Making the construction project information so easily accessible improves collaboration significantly. It reduces the need for constant meetings and updates. Additionally, remote teams can plan and manage their areas of the project a lot more efficiently.
The results are a more efficient workflow and more informed decisions being made throughout the project life-cycle and project teams. Seamless collaboration is one of the most important elements for keeping your project on track. Thus, achieving this enhances the overall cost control of the project.
Conclusion
By using the right software to manage project costs, construction managers can increase visibility and accuracy throughout a project. This reduces wasted time and effort while improving a project's profitability.
Having a way to unify and automate your construction cost data ensures your projects come in on budget and on time. Collaborative, integrated construction cost management software is your path to keeping construction costs under control.
Additionally, it will make your life as a project manager a lot easier!