Pioneering disruptive technologies and trends, RIB CCS has been the preferred supplier of specialised software to the engineering and construction industry for 40 years. 
Serving over 40,000 users in more than 80 countries, our mission is to digitally transform the built environment and shape its future for generations to come. 
No matter the size of your business, we have an innovative and fit-for-purpose solution to enhance your productivity, transform your operating models, and add value to every stage of your construction project workflow. 

FORWARD-THINKING
We've been around for four decades. Everything we did back then and continue to do today leverages the latest digital technologies to empower you to run your construction business better – with greater collaboration, transparency and productivity. 
The built environment is faced with many challenges, which are often compounded by the fact that it is one of the least digitised industries in the world. Fortunately, by utilising smart technology and fit-for-purpose solutions, our mission is to digitally transform the construction industry so it prospers both today and tomorrow. 
We exist because our clients and users have partnered with us for the long term by adopting our solutions and services. As a result, we've developed an extremely strong service-oriented culture when it comes to after–sales, training and support skills, and services. 
Ultimately, your success is our success and serving you remains our top priority. 

EXPERIENCED IN EXCELLENCE
Working with RIB CCS means collaborating with a team of experienced construction professionals; each of whom truly understands your daily challenges and, most importantly, know how to address them using our purpose-built solutions. 
Our goal is to become your trusted advisor, showing you not only how to use our software but how to embed industry best practice within your organisation. 

TRUSTED BY USERS WORLDWIDE
With more than 40,000 users in over 80 countries, our solutions are trusted and loved in every corner of the globe. From emerging small business contractors to large engineering and construction enterprises, each RIB CCS product is flexible enough to scale and grow with you – no matter the stage of your journey. 

LOCAL ADVANTAGE, GLOBAL EXPERTISE
With an extensive global presence throughout multiple geographies; we're able to draw on worldwide trends, best-practice and experience to provide localised–regional and in-country expertise whenever possible to our valued users. We call this a 'glocal' approach. 

UNRIVALLED SPECIALIST SUPPORT
Comprised almost exclusively of construction professionals with solution-specific knowledge and understanding, our support teams have first-hand experience with the unique challenges you face daily in the field.
The result? Expert advice and assistance when you need it most.
Our local R&D teams are always building solutions to meet our user's specific needs and conditions. As such, we are continually enhancing and extending our systems to meet your requirements, comply with changing conditions and construction legislation, and keep pace with the constantly evolving technological landscape.
Updates to our solutions are always readily available; ensuring you and your team benefit immediately from the latest software, features and functions.
DEMYSTIFYING DIGITALISATION IN THE BUILT ENVIRONMENT 
The success of a construction or engineering firm is dependent on its capacity to understand the need for change and an ability to embrace technology so it can weather disruptions while preparing effectively for the future. 
Throughout this ebook, we discuss:
the general principles of technological disruption
focus on the construction industry and exploring how it is ripe for change
the key benefits of digital transformation and why it is essential for success
how to effectively plan and implement the digitalisation of your own business.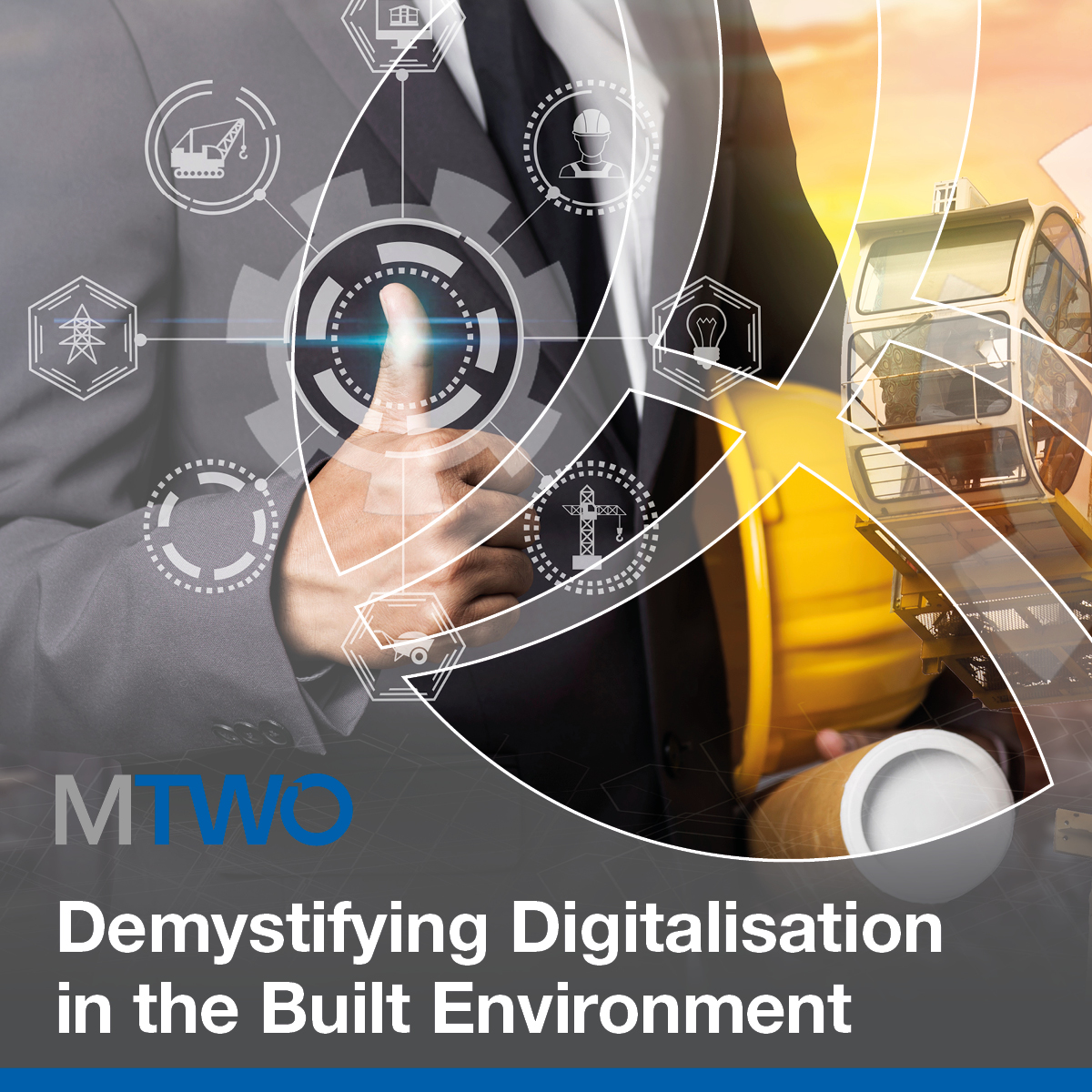 We'd love to discuss your goals, challenges and some examples of how we have helped other businesses in the built environment digitally transform. 
RIB CCS is an RIB Software SE group company, a member of Schneider Electric.