Our solutions empower executives with accurate, real-time information to make
informed and meaningful decisions that inform your strategy and protect profit margins.
Delivers actionable insights that motivate turnover growth
Effectively deliver costs and budgets in real-time
Break down silos between operations, commercial and finance teams
 
Maximise production capacity driving increased profit
Enables improved workflow efficiencies
OUR FIT-FOR-PURPOSE SOLUTION FOR EXECUTIVES
The integration between Candy, BuildSmart and Connect enables full cost vs. allowable control, on-site collaboration and business intelligence throughout the lifecycle of a project - from estimate to final account.  
With resource-level upstream controls, the Complete Solution provides users with enhanced-budget visibility before any commitments are made. 
All cost elements, whether they be direct or indirect—including labour, subcontractors, plant and equipment—are recorded and controlled via a single solution providing them with real-time results throughout the lifecycle of a project. 
Project Insights & Business Intelligence
Connect BI
Combining your Candy and  BuildSmart into one view giving you business critical information in the palm of your hands, in real-time, allowing for data driven decision that will affect the outcome of the project and in turn the company results.
Looking for an enterprise solution to fast-track your digital transformation journey
including cutting-edge technology like 5D BIM project lifecycle management, enterprise digitalization and BI?
THE 5 PILLARS FOR SUCCESSFUL DIGITAL TRANSFORMATION
Focusing on the five pillars for successful digital transformation, this eBook will help you lay the groundwork for an efficient change management plan of your own; empowering you with the tools to embrace technology correctly and drive the success of your construction business.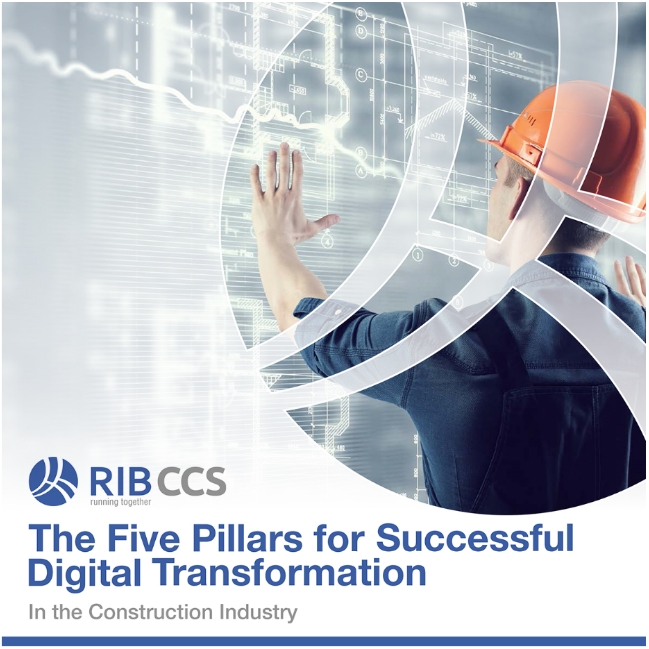 We'd love to discuss your goals, challenges and some examples of how we have helped other executives in the built environment deliver turnover growth through effective, real-time data-driven decision making.