Al Tayer Stocks and designers AAID completed a project for one of 'The Big Four' in Dubai. They delivered four floors of office space for this private consultancy firm within one of Dubai's exciting new buildings, ICD Brookfield. The client, Ernst & Young, the anchor tenant, was the very first tenant in the building, which meant working alongside the base build works. Quite a challenge but one that the contractors took head on and delivered against all odds. They built the feature staircase through all the floors, as well as the sun terrace on the sixth floor. The design was minimal yet intricate with detailed ceilings embedded in white and light wood framework. Pops of colour appeared in the alcoves, and were further highlighted with subtle lighting, giving the overall design an elegant, modern appeal.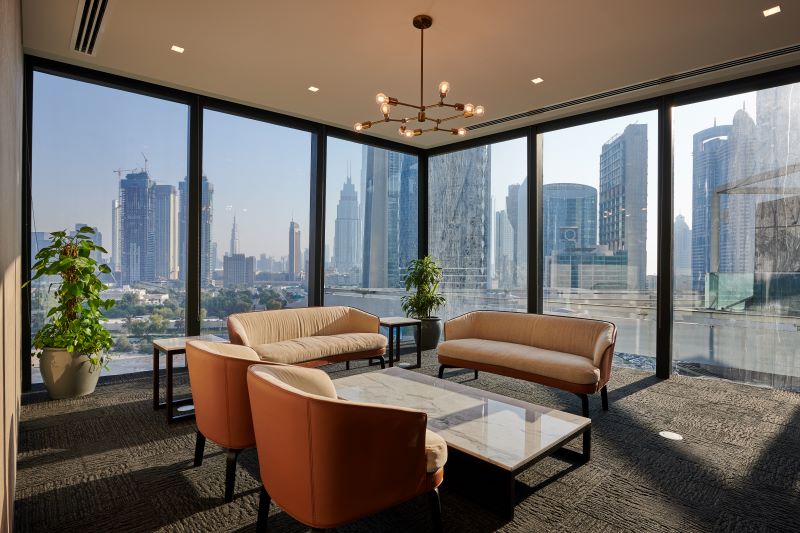 Client: Al Tayer Stocks
Owner: Ernst & Young
Location: Dubai, UAE
Scope of work: Traditional
Sector: Corporate Offices
Built up area:100,000 sq-ft.
Levels: 4 floors
Contract Period: 19 Months
Product used: Candy