The Jabulani redevelopment project forms part of governments Hostels Eradication programme and was approved for a total number of 620 units. Jabulani Ext. 1 Housing Project, consisting of 663 units with a contract value of $19 million. The Jabulani Housing Project will provide subsidised homes, benefitting people with a monthly income of R3,500 or less, as well as catering for the 'gap' market, the people who earn too much to qualify for a government housing subsidy but too little to qualify for a bank loan.
Gauteng Department of Housing and Local Government appointed a Professional Resource Team (PRT) to oversee the implementation and Calgro M3 was appointed as the turnkey contractor for the development and construction of the 620 units.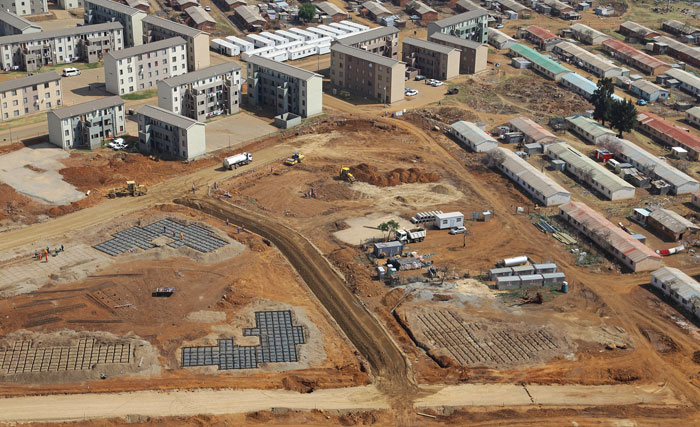 Client: Calgro M3 Developments Ltd
Location: Gauteng, South Africa
Scope of work: complete township establishment process, upgrading of bulk and link infrastructure, construction of roads, storm water, sewer, water and electrical infrastructure as well as the construction of the top-structures.
Sector: Building
Built up area: multi-storey sectional title
Contract Period: 2014 – 2018 – 2014 – 2020
Contract Value: US$ 17 000 000 – 19 000 000
CCS Product used: Candy and BuildSmart
Interesting Facts:
Jabulani hostels are at the heart of Jabulani township, located in close amenities such as the iconic Soweto Theatre, Jabulani Mall & Office Park and Bheki Mlangeni District Hospital.
The total project will consist of 1919 community residential and RDP units and has created a total of 250 jobs for the people of Jabulani.