The Kusile power station project, which is located near the existing Kendal power station, in the Nkangala district of Mpumalanga, comprises of six units, each rated at an 800 MW installed capacity for a total capacity of 4,800 MW. Once completed, Kusile will be the fourth-largest coal-fired power station in the world.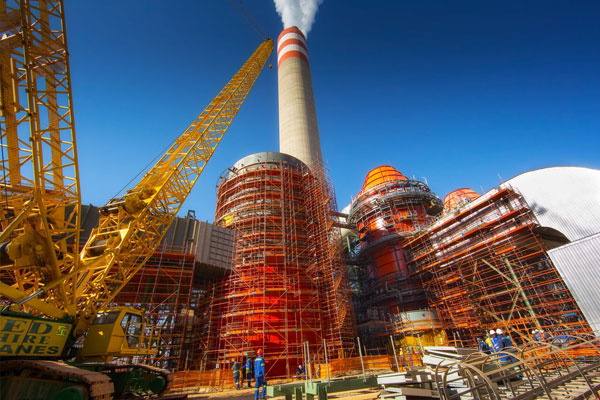 Client: Murray & Roberts – Power and Energy
Owner: Eskom
Location: Emalahleni, Mpumalanga Province, South Africa
The scope of work: Structural steel fabrication, mechanical and piping, electrical and instrumentation erection and installation works
Sector: Power & Energy
Primary fuel: Coal
Contract Period: 2008 to Current
Product used: Candy
Interesting Facts:
The power station will be the first in South Africa to install flue-gas desulphurisation (FGD) – a state-of- the-art technology used to remove oxides of sulphur, such as sulphur dioxide, from exhaust flue gases in power plants that burn coal or oil. The technology is also an atmospheric emission abatement technology in line with current international practice.
The construction work related to the infrastructure of the plant, including water and wastewater treatment works, access roads and railway lines, will be carried out under the project.
The infrastructure facilities being constructed to aid the operations of the power plant include water supply pipelines, fuel and water storage facilities, limestone off-loading facilities, an ash disposal facility and a coal and ash conveyor system.