Inform your organisation's strategic and tactical business decisions with Connect.
Through technology-driven processes, Connect seamlessly and securely pulls your Candy and BuildSmart data into one central place so that you and your team can review, analyse and deliver accurate answers to your business critical questions – anywhere, anytime, on any device – in real-time.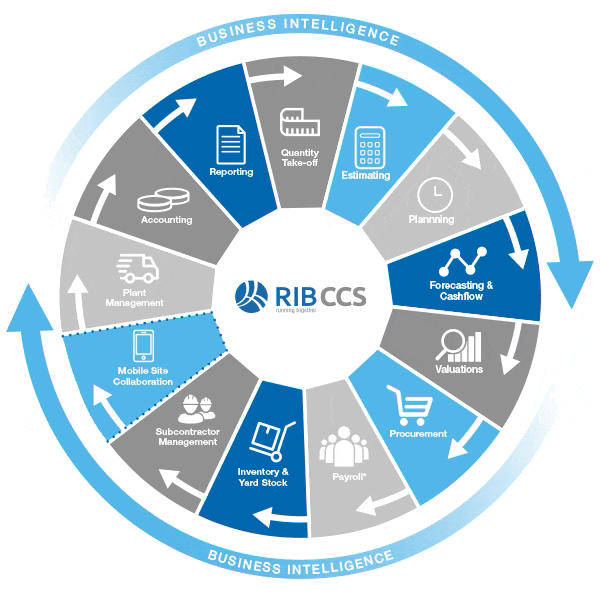 Consolidate your Candy, BuildSmart and third-party data for access to business intelligence and informed decision-making drawn from a single source of truth.


Unlock insights into each of your projects, across all stages, with project management tools designed for greater control.


Customisable dashboards deliver key-project and company-wide information utilising a single view that features live updates.


Designed by construction professionals for the built environment with round-the-clock support.


Three additional modules let you take your business insights even further.
88% of spreadsheets contain at least one error that a user is unaware of. In the majority of cases, this statistic is directly linked to the manual export and manipulation of data using Excel—leading to a breakdown in information integrity and leaving data open to exploitation.
With Connect Plus, data from Candy is automatically can be uploaded to and consolidated within a central Microsoft Azure database for accurate analytics, dashboards and reports that cannot be tampered with. By eliminating human error, subjectivity and manipulation; the decision-making process becomes infinitely more efficient and, thanks to the cloud-based nature of Connect, users can engage with their tender finalisation and cost report data on any device from anywhere in the world.
Coming soon
A single platform that lets users quickly create and submit electronic requests for quotations (eRFQs) while seamlessly managing their vendors, Connect eRFQ is the ultimate way to maximise efficiency and obtain accurate quotes.
Infinitely customisable and ready to integrate with as many data sources as you need, Connect BI provides you with business intelligence that can be tailored to the precise demands of your organisation. By tapping directly into Candy, BuildSmart and any third party database of your choice; Connect BI provides company-wide insights that can be viewed on any device from anywhere in the world.  And, unlike Connect Plus and Connect eRFQ that use predefined reporting formats, Connect BI can be configured to deliver reports that are far more detailed and nuanced via bespoke dashboards designed to meet your exact requirements.

The power of the seamless integration between Candy, BuildSmart and Connect.

Fit-for-purpose business intelligence technology designed by experienced construction industry professionals.

Availability of real-time information, on the fly.

Round the clock support from industry professionals and experts.

Ongoing development on industry best practices.