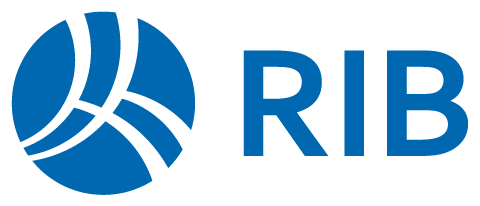 Fit-for-purpose construction software in India, designed by industry professionals that transform businesses in the built environment.
Trusted by 40,000+ users in over 80 countries
















Let us help you find THE RIGHT SOLUTION
Help us understand your business so we can help you choose the right solution.
Let's start with a few simple questions!
A COMPLETE SOLUTION PURPOSEFULLY
WITH YOUR BUSINESS IN MIND
Estimating, Planning & Project Control

From on-screen quantity take-off, estimating and project planning through to final certificate, Candy provides an interactive link between the bill of quantity (BOQ), estimate and program in one exceptional project management solution.

Construction Cost Management & ERP

Full-spectrum, real-time enterprise cost management enabling contractors to take control of all aspects of enterprise cost accounting; including contracts, plant and equipment, job cards, overheads and balance sheets.

Project Insights & Business Intelligence

Transforms your RIB solution data into actionable insights that inform your organisation's strategic and tactical business decisions– anywhere, anytime, on any device - in real-time.

5D BIM Enterprise Construction Cloud

Looking for an enterprise solution to fast-track your digital transformation journey including cutting-edge technology like 5D BIM project lifecycle management, enterprise digitalization, BI and AI
A COMPLETE SOLUTION PURPOSEFULLY BUILT
WITH YOUR BUSINESS IN MIND

PURPOSE-BUILT FOR YOUR INDUSTRY
The combination of Candy, BuildSmart, and Connect enables full cost vs. allowable control, on-site collaboration and business intelligence throughout the lifecycle of a project – from estimate to final account.
"AFCONS took a leap of faith a couple of years back when it decided to integrate the Candy software into its system. We started looking for software that wouldn't just calculate tender cost but give a near-accurate analysis of tenders. We wanted it to also give a quick and correct estimation while tendering. We chose Candy from a pool of software and our decision was vindicated. It exceeded our expectations in terms of performance."
"Implementing RIB software has created a turnaround in our construction operations, from the traditional methods of quantity surveying, estimating, budgeting, costing and project tracking to a much faster, less-error, systematic mode of arriving at construction data. Moreover, our QS team are now well equipped to meet the demands of contracts – tendering in a professional manner using RIB. This in turn has made our MIS programs more informative as well as authentic."
"Contrary to the manpower addition seen during other software implementation, we have actually reduced the head count in Purchase, Accounts and Stores post implementation. The advantage we find in BuildSmart is the construction industry specific plug and play features be it in terms of yard store mechanism for pro-rata write off of project site establishments or in terms of hire charge debits etc."
"We have always thought that these tools work only with large companies and small construction companies like us can never implement them with limited professional faction we have, however the RIB team had other ideas and they worked with us for months on our real time projects to help us understand the merits of using RIB. Now all our projects are done using RIB."
"RIB complete solution is a powerful and useful tool if used as intended. It plays a major role in augmenting processes related to various sections of civil engineering. We are very happy and satisfied that the gamble has paid back rich dividends in terms of time and accuracy."
Small, medium and large businesses across the globe
trust RIB to manage the entire engineering and construction project lifecycle.
To keep pace with the rapid development of new construction technologies and ensure your business does not get left behind, partner with us today for industry-leading advice, training and fit-for-purpose construction software in India designed for the built environment.