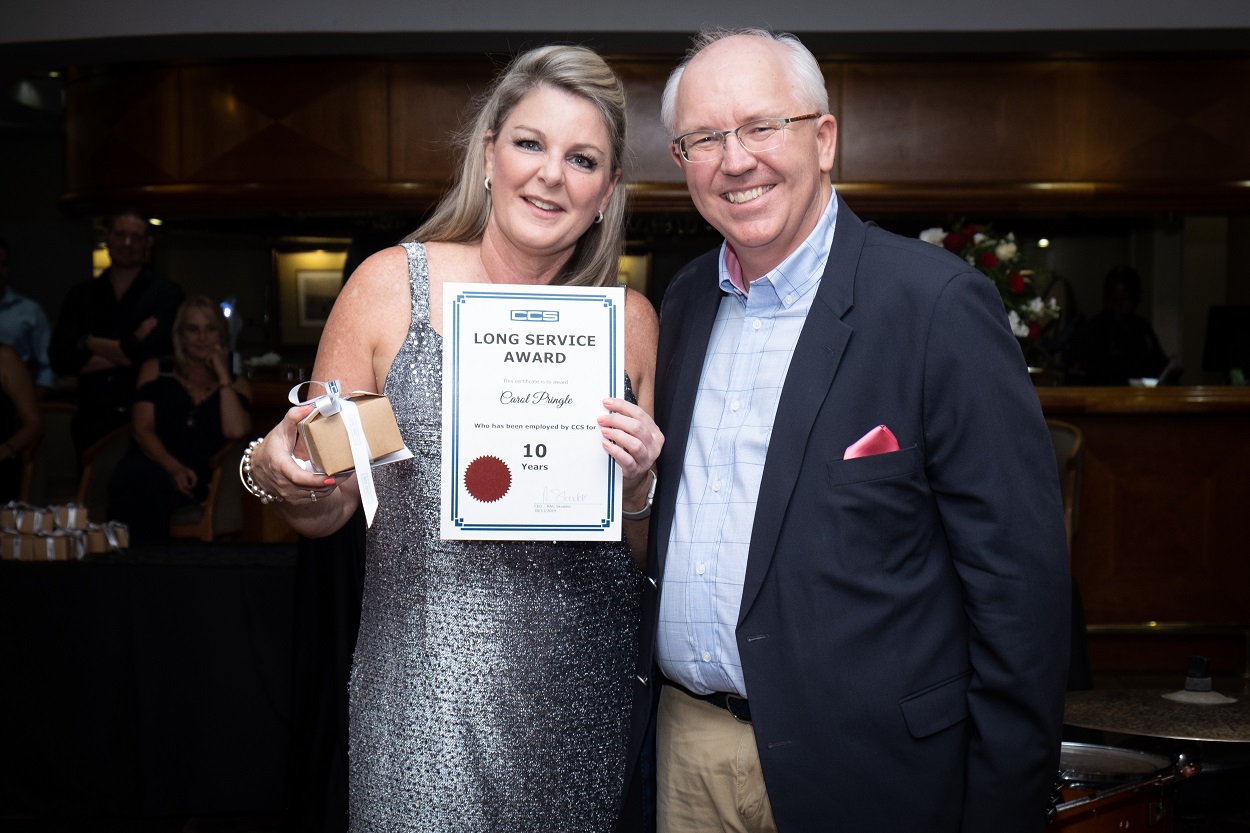 CCS celebrates Long Service Employees for their continued commitment, dedication and contribution to the growth and success of the Company.
This year's ceremonies were held as part of the CCS Year-end celebrations which took place in both Centurion and Cape Town on 30 November and 02 of December 2019 respectively.
Recognition was given from 5 years up until 15 years of loyal service.
CCS is a prestigious workplace with a corporate culture that encourages employee development, diversity, knowledge transfer and best practice.