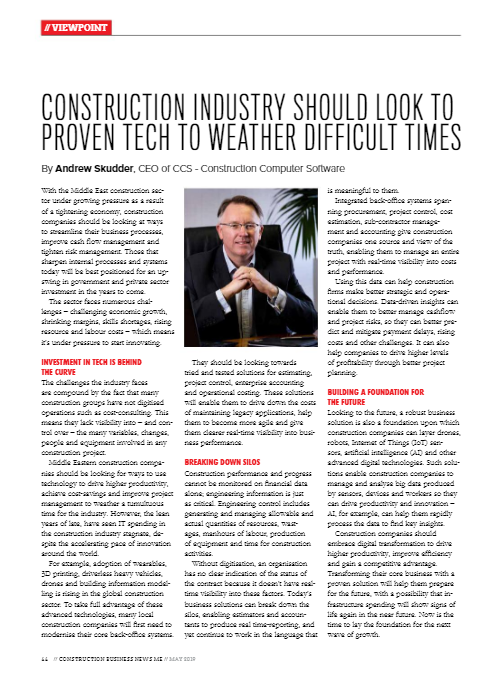 With the Middle East construction sector under growing pressure as a result of a tightening economy, construction companies should be looking at ways to streamline their business processes, improve cash flow management and tighten risk management. Those that sharpen internal processes and systems today will be best positioned for an upswing in government and private sector investment in the years to come.
The sector faces numerous challenges – challenging poor economic growth, shrinking margins, skills shortages, rising resource and labour costs – which means it's under pressure to start innovating.

Investment in tech is behind the curve

The challenges the industry faces are compound by the fact that many construction groups have not digitised operations such as cost-consulting. This means they lack visibility into – and control over – the many variables, changes, people and equipment involved in any construction project.
Middle Eastern construction companies should be looking for ways to use technology to drive higher productivity, achieve cost-savings and improve project management to weather a tumultuous time for the industry. However, the lean years of late, have seen IT spending in the construction industry stagnate, despite the accelerating pace of innovation around the world.
Click here to read full article.