MTWO Construction Cloud software
is the future-proof solution
for your digitalisation success.
MTWO combines RIB's iTWO 4.0 software with Microsoft Azure, to offer a Next Generation 5D BIM Enterprise Construction Cloud Software for contractors, developers, and owners to speed up their project and enterprise level digitalisation journey.
With deep industry know-how and innovation with 5D BIM (Building Information Modelling), BI (Business Intelligence) and Cloud Technologies, MTWO connects all people, process and data in one place. The end result is streamlined workflows, better collaboration and higher productivity.

5D BIM PROJECT LIFECYCLE MANAGEMENT

Empowering all stakeholders to collaborate at every phase of the building process

MTWO integrates the management of entire project lifecycle with 5D BIM (3D models + time + cost) in one platform. From planning, building to operating, MTWO supports project processing with consistent data models and comprehensive functions. It makes your project management more connected, visualised, and efficient.

ENTERPRISE DIGITALISATION

Transform collaboration and productivity

Collaborate seamlessly and effectively with MTWO, an end-to-end enterprise project delivery platform that enables your company to connect all stakeholders, manage all projects and standardise all workflows, enterprise-wide, in one place.

BUSINESS INTELLIGENCE: MTWO CONTROL TOWER

Make better decisions across your projects and enterprise

From day-to-day project management to business strategies creation, MTWO Control Tower serves executives to managers with real-time transparency into enterprise wide business performance – from a complete business overview to granular construction process insight. Only a single version of the truth with all of your project data connected in one Complete Construction Cloud will realise this.

Make better decisions across your projects and enterprise with business intelligence in MTWO.
PURPOSE-BUILT FOR THE BUILDING,
CONSTRUCTION AND INFRASTRUCTURE INDUSTRY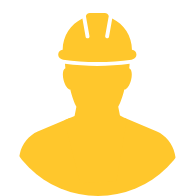 CONTRACTORS
Win more bids and increase profit margin as you can manage the project lifecycle better and smarter with one complete solution.
DEVELOPERS
Maximise Return on Investment by managing master schedule from investment planning to construction phase in one place.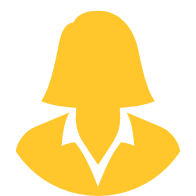 OWNERS
Build ideal projects with full transparency into the entire project lifecycle and data extendable for the operation phase.
PLAN
BIM Model Management

Quantity Takeoff

Estimating

Scheduling

5D BIM Simulation

Bid & Tender Management
BUILD
Project Management
Procurement Management
Quality & Safety
Mobile Functionalities
OPERATE
Facility Management
Building Lifecycle
Workflow Management
Business Partner Management
Enterprise Data Management
Document Management
Microsoft Teams Integration
Access Control
MTWO Control Tower provides out of the box report and dashboard templates on business processes such as biding, quality management, defect analytics, risk management, RFIs, estimates, procurement management and so on.
The interactive reports and dashboards allow you to drill down, filter, and sort to explore the data for more insights.
Bidding Overview
Project Overview
Risk Overview
Contract Overview
How to set a digital foundation for the next 20 years
What strategies should construction enterprises employ to withstand these challenges, survive, and thrive in an uncertain world? 
The new normal of construction is digital

 

MTWO Complete Construction Cloud

 

One unified platform for project and enterprise digital management

 

How to implement the Complete Construction Cloud